Consumer Electronics Show (CES) is always been seen as a platform to experiment and explore with the exclusive electronics products that are just being launched or about to be. Whilst journalists here get food for their thought, the uber-geeks finds an excuse to fulfill their geeky desire by loosing the weight of their wallet.
Ranging from robots, remote controlled beer coolers, hi-tech phones, revolving chairs and flying laptops; it offers you anything and everything that you wish to see. Here are five ultra-cool gadgets that are publicized at CES 2008.
Pulse~Link/Westinghouse Integrated Wireless HDMI High-Definition TV
Following the wireless nature of technology boom, Pulse~Link can be seen as a slickest integrated solution that is been designed in association with Westinghouse that broadcast signal over ultra-wideband (UWB) from a base station to an antenna inside the set. The accessibility of the system requires only a single wire connected to your wall outlet. Westinghouse has given hopes to introduce the set onto the market by mid of 2008. The set is also in news for inking a deal with Gefen cables to convey HDMI over coaxial cables.
Viable Videophone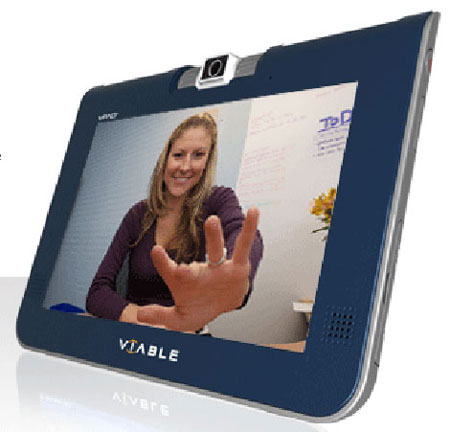 Against a technology-driven accessory, this deserves a tag of being the unbeatable idea. Viable is a VoIP-based visual communication device that fundamentally unites a webcam and a 10.2-in. touch screen into a Wi-Fi enabled communications tablet. Its easy interface enables the hearing impaired to converse using sign language, similar to as they feel in one-to-one conversation.
It enjoys an edge of having a video relay services (VRS) that makes use of an operator as a mediator to assist those for who are not comfortable in sign language.
Samsung Mysto for Helio
Samsung new creation of the Mysto is a thinnest slider in the market. It is being claimed that the two touch-sensitive buttons dish out a pleasing bit of haptic shaking reaction with each push and the lustrous, gunmetal finish is flat out classy. But unfortunately, it is available only for Helio.
Cables Rapid Run System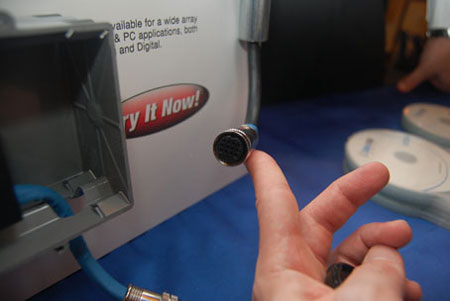 Cables To Go, HDMI cable-makers, has plans to introduce a smart solution for anybody wanting to install their own home entertainment mechanism. The Rapid Run system enables you jump from a particular signal running through the cable to another (composite to component) by simply altering the workstation.
So next time when you have to upgrade your gear, then you nee not rip the entire set up but simply swap the break-away leads. It can be easily installed, thus saves contractor's charges. It is the only digital modular cabling system that I have come across till date.
SanDisk Cruzer Titanium Plus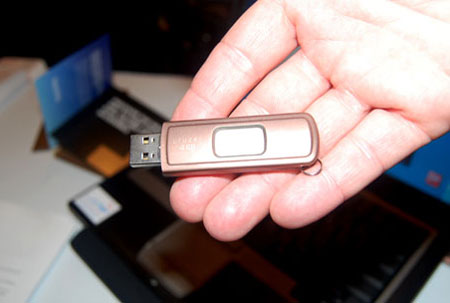 They say USB thumb drives are passé but the one featured above revives its need and makes it 'in' once again. The Cruzer Titanium Plus from Sandisk is a 4GB flash drive offers six months of online storage. It means the moment you drag and drop a file on to a drive, the built-in software mechanically produces a backup copy online. Retailed at $60, if you happen to loose this drive then also your life is saved as those would be accessible from any Web browser (if you remember the password).
Via PopularMechanics