The Lightning car firm has lately released the new models of electric cars in UK. Featured above are the electric Lightning GT and Sports versions that are inviting pre-orders. Pre-booking for the first cars (for 2008 delivery) is now being welcomed. The coupe has a potential to ride over 130 mph with a driving range of 250 miles. Also, the Electric Lightning GT can speed up from 0 to 60 mph in 4.0 seconds. It is designed using carbon fibre/Kevlar hand-crafted bodywork complemented by aluminium honeycomb crushable collision cells.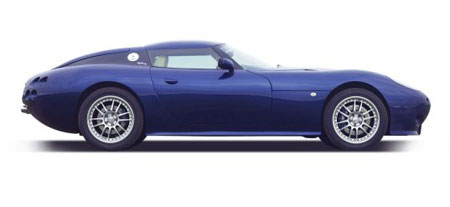 The NanoSafe battery from Altairnano would give you no opportunity to complain regarding its operational safety. The battery is toxic free and contains no heavy metals. You needn't make an effort to heat or cool the battery and it can run in temperatures between 75°C and minus 30°C (-22° to 167°Fahrenheit).
The battery comes with a warranty period of three years but the company claims of battery having a life expectancy of 12+ years. With 15,000 cycles and a standard of 40 miles per charge, you can ride your car to around 600,000 miles. A laboratory test is being conducted by the company and its being proved that NanoSafe cell can be charged to 80% of its capacity within a minutes' time. Now the big news you must be hunting for. The car comes with a price tag of $219,000, almost two-fold of the Tesla. It's battery individually costs $12,000-$14,000.
Via Gather