Update: 'The Tales Of Beedle The Bard' Fetched $3.98 mn on 13 December.
J.K. Rowling plans to bid farewell to Harry Potter with a handwritten set of fairytales stated in her last wizard chronicle viz. 'The Tales Of Beedle The Bard' that she will auction for children's charity. London auction house Sotheby's exhibits a page of a book from a hand-written and hand-illustrated copy of 'The Tales Of Beedle The Bard' that will be auctioned in 13 December to raise money for a children's charity.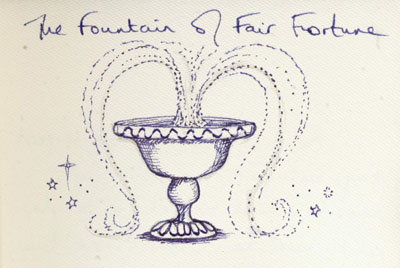 In total, there will only be seven copies of the book printed that are handwritten and extensively illustrated by the author, bound in brown morocco embellished on upper cover by Edinburgh silversmiths Hamilton and Inches, with a starting price of $62,000 (30,000 pounds; euro43, 000).
Only one copy of this collection of fairy stories is to be auctioned, and the other copies of the book are to be given away by the author as gifts.
Via Reuters