Whilst earlier we have told you about array of masterworks by Francis bacon that have made up to Sotheby's auction including Bullfight and his Self portrait with an anticipated value of $50mn, the news is he has updated his portfolio by generating more than £8mn for his artwork auctioned lately at Christie's.
As a part of the Post-War and Contemporary Art sale "Study from the Human Body, Man Turning on the Light" gathered the attention of art lovers from across the globe and finally was sold for £8,084,500 ($18,159,693) at Christie in London.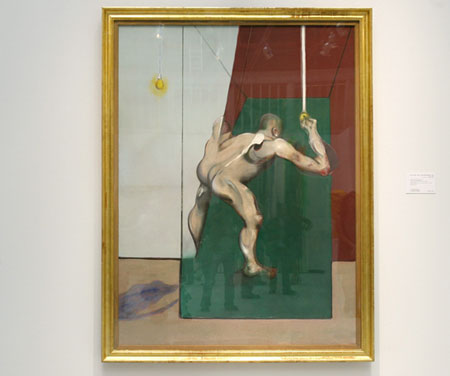 Bacon portrayed this nude male in lieu of rent to the Royal College of Art as he used Cromwell Road studio in 1969 as temporary working space in the crisis situation when his studio got smashed due to fire. The sales generated would be donated for the erection of the new imperial College of Art buildings located in Battersea. The painting will continue catching eyeballs till 16 October, 2007.
Read