Designed with a creative touch of designer FurnID, the Dekka daybed bagged the "Bo Bedre's Furniture Award 2007? at the Copenhagen International Furniture Fair. The designer is successful in designing an exclusive piece of furniture by making a perfect blend of Danish and Arab design traditions.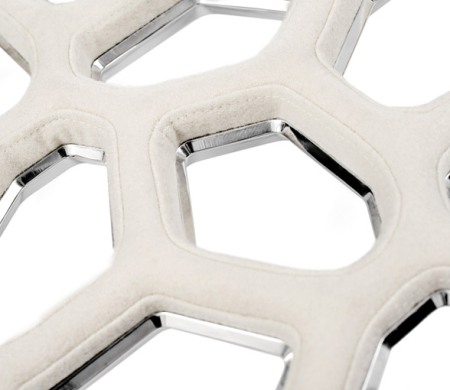 Dekka is a blend of traditional skills and industrial dispensation, stiff and spongy, beam and shade, dull and sparkly, flamboyant and simplicity, lop-sidedness and severity, and also artistic and utility. The trellis pattern is cushioned onto a refined aluminum frame giving it a look and feel of an installed masterpiece than any other piece of furniture.
The fabric used is polished aluminum and the asymmetrical hexagon figures reflects the Arab design while a Danish touch can be felt through the soft curves. The attention-grabbing padding is hand made by Heidi.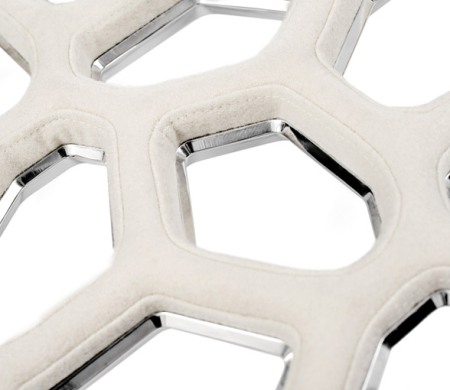 What gathers attention here is the fact is not the concept as the live pieces of furniture are available for $48,182 (EUR 34,000).
Via Yanko Design/ Born Rich