Recently Folks at Forbes have made an effort to carry a survey in order to identify the most-expensive Zips. To your much aghast, the legendary Zip code in America viz. 90210 is no where among top ten. Seems Fortune doesn't complement Fame.
In an annual survey of the 500 most expensive on the basis of median house prices, 07620 (Alpine, N.J.) and 33109 (Fisher Island, Fla.) are recognized as the country's pricey ZIPs.
True, each ZIP is packed with golf courses, country clubs; private docks any many other services. Take a look at the top ten wealthiest ZIP codes.
1. Alpine, N.J. (07620)
Carved with brick, this majestic manor is embedded with features viz. screening room, gymnasium, five-car garage, broad flat lawns and a pool. The interiors of the mansions are well decorated with three fireplaces, seven bedrooms and seven-and-a-half bathrooms. What more can you expect. The manor is listed for $6.4 million during Sotheby's worldwide Realty.
2. Miami Beach, Fla. (33109)
Spread over nearly 7,000-square-foot, this Mediterranean-style home on Fisher's Island North Bay Road swanks five bedrooms, five bathrooms, a two-car garage and a pool.
Interiors: Wood and tiles rule the inside of the home with its 79 feet of waterfront catching your gaze. Christie's affiliate Esslinger-Wooten-Maxwell listed it for $7.7 million.
3. Rancho Santa Fe, Calif. (92067)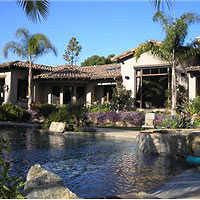 Positioned in the core of the San Diego region Rancho Santa Fe is blessed with the pedestal of the California's highest-priced ZIP code with its sale price of $2,585,000. The lavish accessories of this 6,500-square-foot home include five-bedroom, six-bathroom and backyard pool.
The home is made up of stone and stucco with Spanish-style tile covering. Coldwell Banker listed it for $6 million.
4. Glenbrook, Nev. (89413)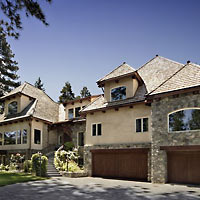 This combination of three separate buildings spread over 6,000-square-foot is located on the Nevada side of Lake Tahoe. The house flaunts six-bedrooms, six-bathrooms and two-car garage.
USP: Its guest room offers a swimming pool in its wide territory of 2,700-square-foot. Dickson Realty has listed it for $6.9 million.
5. Amagansett, N.Y. (11930)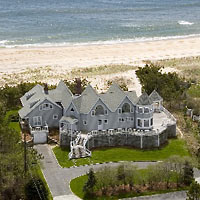 Sited New York's South Fork, Amagansett serves as beautiful playground for the Manhattan's A-list. With the water scenery in its periphery, it features three-bedroom, three-bathroom along with a quiet library. The home is listed at $6.5 million through Corcoran.
6. Water Mill, N.Y. (11976)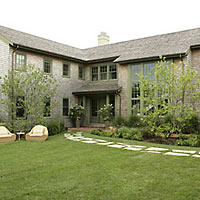 Listed by Corcoran, this $7.4 million home is known for its artistry and craftsmanship. Its extensive front lawn directs to six-bedroom, five-bathroom along with a pool and fireplace attached to the terrace.
7. Santa Barbara, Calif. (93108)
Amidst the mountains and the beach, this $9.9 million Mediterranean-style villa features five-bedrooms and nine-bathrooms, outdoor tennis court, a home theater and a covered patio. Also the scenic beauty of the ocean cannot be expressed in words. It is listed by Sotheby's International Realty.
8. Purchase, N.Y. (10577)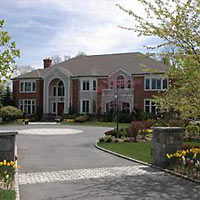 Positioned in Westchester County, this $5.4 Colonial-fashioned home is widespread over 10,075-square-foot and brags about its eight-bedrooms and nine bathrooms. The home has been identified by Sotheby's International Realty during its listing.
9. Ross, Calif. (94957)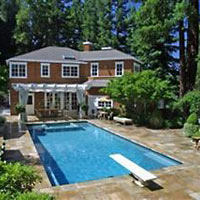 This most-luxurious ZIP code in northern California stands at No.9 in Forbes survey. This artistic home is based to the north of San Francisco. Designer over 5,671-square-foot, the home features five-bedrooms and five-bathrooms. The sculpture garden is the peerless asset of this home. Christie's listed it at $7.2 million.
10. Chilmark, Mass. (02535)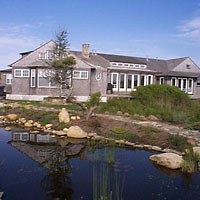 Widespread over 4,000-square-foot, the home is architect on the south shore of Martha's Vineyard. It takes pride in its five-bedroom; four-bathroom home carved above Lucy Vincent Beach. Its interiors are generating positive vibes with high-vaulted and wood-beam ceilings. The Lane Associates has listed it for $6.1 million.

Read